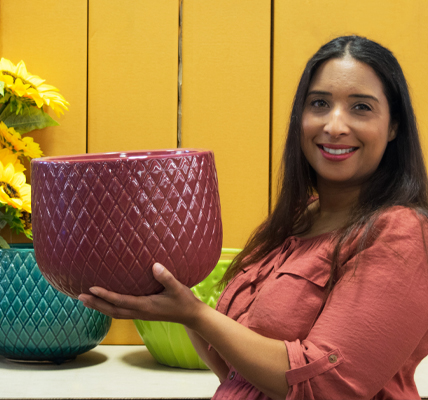 Large Ceramic Assorted Pots
With Rosie O'Neill

Rosie O'Neill, from accounts receivable, loves keeping up on her trendy home decor and thinks these ceramic pots make the perfect accent to any outdoor landscaping.

Here's what she loves about this selection:
Bright & Bold: These assorted ceramic pots not only come in 6 different colors, but they also each have their own unique pattern. A sure way to make any flowers or plants stand out outside or inside your home.
Decoration: These pots can be used both outdoors and indoors which gives you the creative freedom to really bring your space to life. With each pot having its own unique traits, it gives and endless amount of inspiration to any project..
Versatility: Because each pot provides a different look, you can truly allow them to elevate any room or outdoor area they're in.