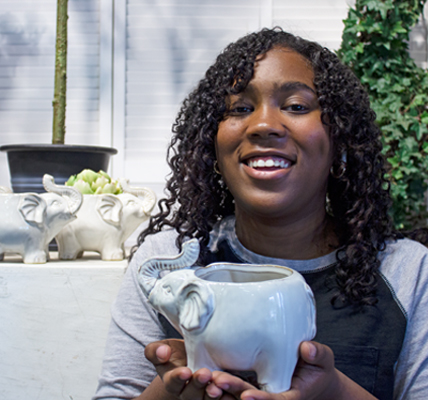 Ceramic Elephant Pot
With Ashley Cruz

Jacobson Sales Associate, Ashley Cruz is excited to share her fashionable and fun Staff Pick. As a seasoned Jacobson sales associate and student of the arts, Ashley certainly has an eye for creative and original decor.

Here's what she loves about this selection:
Funky and fun: These ceramic pots provide a unique alternative for displaying succulents and cacti plants.
Versatility: This delightful ceramic succulent planter pot is not just a flower pot, but also a funny decoration for your home or office. You can also use it as a container for candles, pens, or even keys.
Good Luck: The Elephant is used to symbolize power, wisdom, strength, protection of the home, and general good luck.