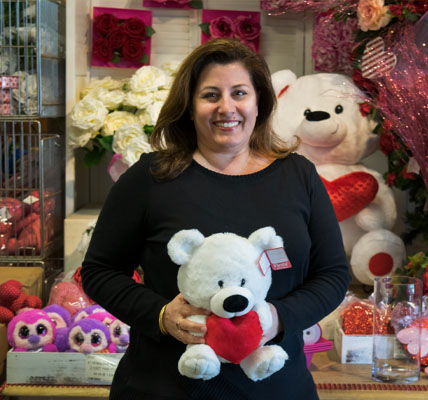 With Renee Rocha

Jacobson Administrative Assistant Renee shares her love for this adorable Valentine's Day Teddy Bear.

Here's what she loves about this selection:
• Super Soft: The softness of this bear is what made Renee's choice of plush an easy decision.
• Multipurpose: Not only can this teddy bear be given as a gift, but it also adds a playful touch to your Valentine's Day decor.
• Simple: The simplicity in the color palette for this teddy bear makes it stand out and the bright red heart captures the perfect essence of love.