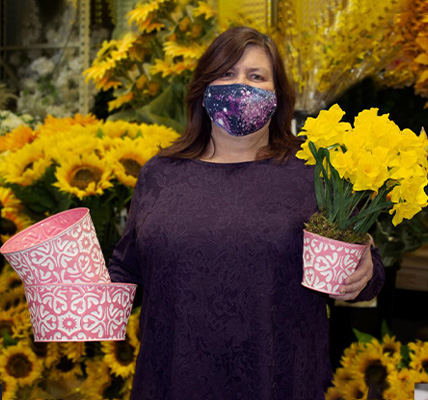 Spring Metal Pot Covers.
With Lynda Brown.

Accounts Payable's Lynda loves our Spring Pot Covers, and we've got the variety.

Here's what she loves about this selection:
• Cheerful Colors - Photographed with our Pink Maze Pattern Metal Pots, Lynda tells us the bright spring color, catches her eye every time she walks our floor.
• Unlimited Use - They make for perfect Mother's Day, Birthday, and even House warming gifts. Just add a plant and give this garden flower planter to a friend or loved one on any occasion.
• Indoor or Outdoor: These Pots add an elegant touch to your plants when you display it on your windowsill, front porch, garden, or indoor accent tables.