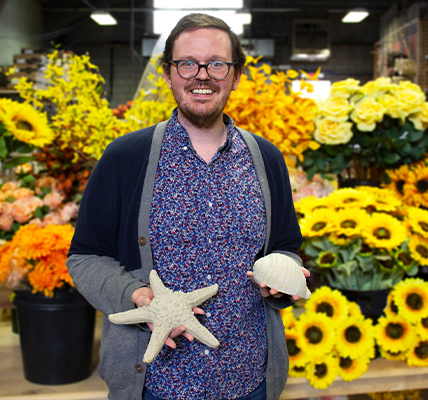 Assorted Sand Sculptures



With Christopher Wetmore



Sales Associate Christopher Wetmore is feeling the summer vibes this week with his nautical Staff Pick.

Here's What he likes about this selection:
• Variety - Sold individually, and in a variety of shapes, these summer decor pieces will suit any seaside theme as table props or even as ceremony decor.
• Just-off-the-beach - The sandy, real life texture is sure to add a coastal feel to any table seascape.
• Perfext for arts and crafts - Design and create inspiring Christmas ornaments, wedding favors, candle and gifts for all occasions.