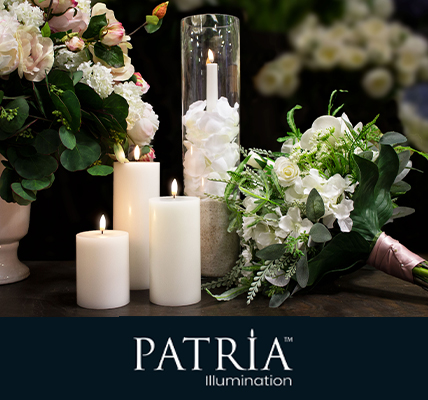 PATRIATM Illumination LED Candles welcomes you into your safe haven and enfolds you in the warmth and radiance of soft, inviting light.
PATRIA Illumination imparts all the comfort and serenity of relaxing in your own calm, private sanctuary that brings out your best, where you are totally at home and utterly content. Available in Pillars, Tall Tapered, and Tea lights shapes, the patented 360˚ flame creates the flickering glow of a real candle and promises to be most Realistic LED Candlelight you have seen. View the video below to see all the unique features and settings.
SHOP PATRIATM Illumination HERE!