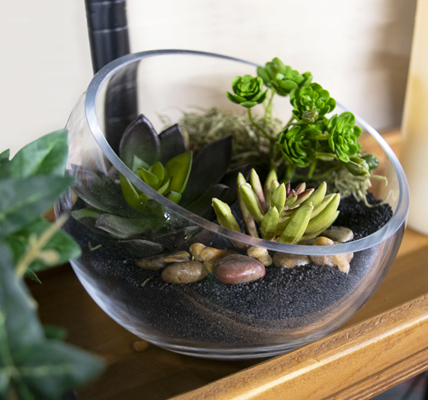 Our Open Slope Cut Bowl is a stylish and contemporary take on the common terrarium. Using either fresh succulents or a selection of our own silks, this container bound to turn any office space or table top into a work of art.
Floral Designer Suzanne Sampson, shows how easy it can be to create a stunning arrangement using Jacobson product. All Products used are available at shopjacobson.com.
Products used in this Kit.