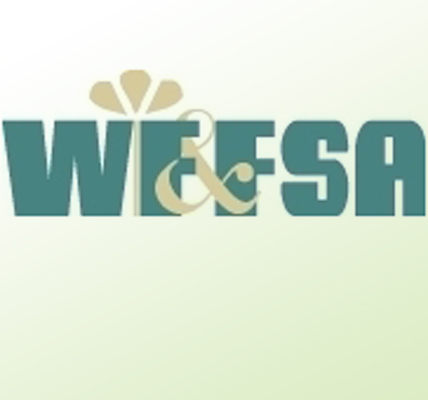 From:  WF&FSA's Marketing Essentials
The retail value of wedding flowers in the U.S. in 2009 was $2.8 Billion according to The Wedding Report. Eighty percent of brides say they buy flowers from a local florist. That means that brides spend $1.8 billion a year with local retail florists for their wedding flowers. In the next three years the value of wedding flowers is expected to grow 12% and by nearly 18% in five years

As a retail florist you need a reliable source for your fresh flowers, decorative greens and floral supplies. Your best resource for wedding flowers is your local wholesaler. Your wholesaler can source the products you need so that you can concentrate on scheduling and planning how you are going to get the work done. You need to work closely with your local wholesaler.
When ordering supplies from your wholesaler keep the following points in mind:
 Try to establish a relationship with one salesperson. This helps in communication. As you develop a rapport over time the salesperson will come to learn your preferences.
 Book your supplies well ahead of time - three weeks if possible - two weeks if not. This will allow the wholesaler to react if the order involves something that is out of stock or requires a special order.
 Ribbon and silk flowers can pose a challenge when ordering over the phone. If possible, try to work with swatches so the wholesaler can get the best match. Saying you need a #9 Wine ribbon is asking for trouble!!
 As with fresh flowers, unpack and go through your hard goods as soon as they arrive. There could be concealed damage that you'll want to know about.
 Make sure your policy with brides regarding final counts synchronizes with your suppliers. If your supplier requires two or three weeks to special order a certain product but you allow the bride to change her count up to a week before you may run into problems.

Some tips on ordering wedding flowers & greens to make life easier:
 When selling a bride, try to sell color schemes/themes and general shapes of flowers, not the latest variety talked about by a celebrity or in a magazine. If the customer demands a particular variety, have an alternate available.
  Have a reference point for color.
  Keep in mind that the same variety of flower grown in different regions and sometimes different farms may look different. Your wholesale partner can help guide you.
  For those out of the ordinary flowers make sure the product being booked for a wedding is available at that time of year. Check with your wholesaler before committing.
  The number one issue in ordering is lead time. Give your wholesaler enough lead time to properly source and properly ship the wedding flowers. Rule of Thumb: At a minimum order two weeks before delivery date for best availability and pricing.
  If the wedding is calling for an exceptionally large amount of one item, give the order to the wholesaler with a greater lead time to allow the wholesaler to "reserve" the quantity from a grower or broker.
  Order a little extra just in case.
  Be sure you know what is expected: Never order a special flower just for the day of the event. If you are not familiar with a certain variety or type of flower order some in ahead of time so that you can make adjustments before the event date.
  Unpack and go through your order as soon as they arrive. If there is a problem you may have time to do something about it.
  Allow enough time to process the flower to the correct bloom-stage. Again know how a flower performs. How many days ahead of the function do you need to allow for the flower to open. Ask your wholesale partner what their experience is in regards to the length of time needed to achieve the openness of the blooms.
  Always add one day in case the cut stage is tighter than normal.