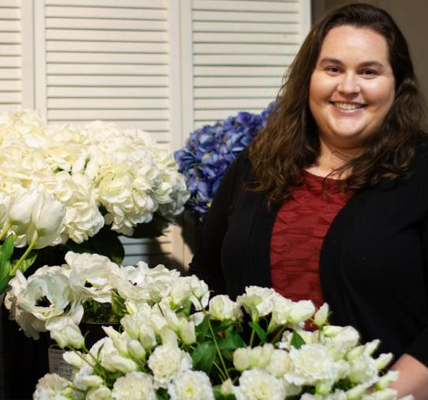 Winward's Natural Touch Collection
with Emily Richardson
Jacobson Account Rep, Emily Richardson shares what she's really excited about in the store (and with over five years in the game she knows a thing or two).Emily's Staff Pick is (drum roll please) Winward's Natural Touch Collection!
Here's what she loves about the collection
They look SO REAL! They have high petal counts and authentic colors and shading. The attention to detail down to the stems and foliage will convince anyone that they're the real thing. I love that effort was given to designing every part of the flower.
They're a great keepsake item. For your clients who want a permanent version of a special day arrangement like a wedding day bouquet or centerpiece, the Natural Touch Collection is an elegant way to replicate designs with sentimental value.
An awesome choice for your non-floral customers. For corporate accounts, real estate showings, hospitals or any other setting where having fresh just isn't practical, Natural Touch delivers an equally beautiful statement.
Use (and re-use) them for your own shop's floral installations. The high quality and varietals of this collection allows you to merchandise your shop with Natural Touch so you're spending less time designing the store and more time designing for customers.
A Premium floral selection. From anemone to tulips and hydrangeas, the Natural Touch flowers are higher end florals for elegant and sophisticated designs.
Plus they're pretty!