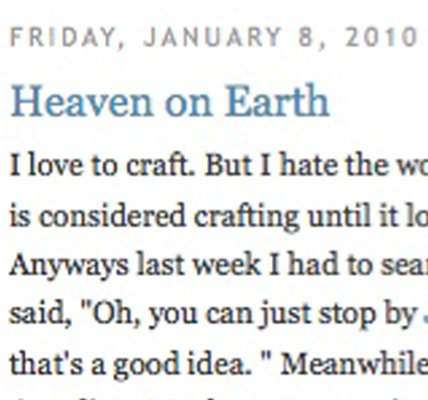 We recently found this blog by Jessica Yvette and wanted to re-post it here so we could share it with you.


Original Post: January 8, 2010
By: Jessica Yvette
Source URL: http://sothisisbliss.blogspot.com/2010/01/heaven-on-earth.html
Heaven on Earth 

I love to craft. But I hate the word craft. Sounds so chincy, but I guess my hobby is considered crafting until it looks really good, then I can call it art.
Anyways last week I had to search Boston to find grey ribbon for work. My boss said, "Oh, you can just stop by Jacobson Floral for that." Casually I say, "Oh sure, that's a good idea. " Meanwhile having no idea what Jacobson Floral is, I do some Googling. Much to my surprise I find out it is this huge warehouse on Albany Street in the South End. When I lived in the South End I drove by it every single day on my way to work and somehow never thought to stop in. Apparently it is an exclusive, members only type of place. (By exclusive I mean wholesale.) As soon as you walk in you mostly see fake flowers and a lot of boxes. But after a few minutes of searching, I ended up in Crafter's Heaven...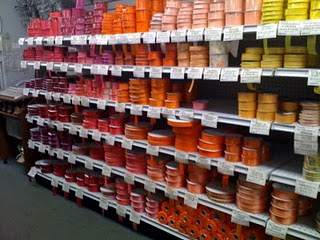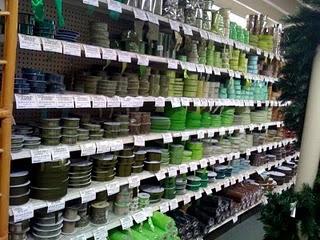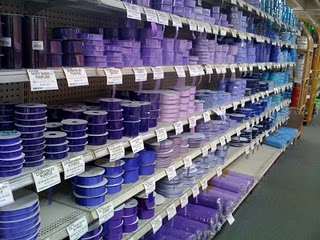 Case and Point.

And after walking around for a while more, I noticed that this place is really amazing. There are a million different types of vases, decorations or whatever your heart desires.
My heart was saying "Craft away Jessica, Craft away."