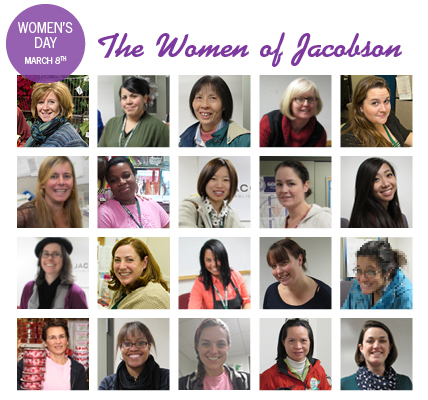 International Women's Day, observed on March 8th, is becoming more popular in the United States and is celebrated in over 100 nations. It was created to help build political and social awareness of women's struggles and to celebrate their accoumplishments. Events are held throughout the world to inspire women and celebrate achievements. In some countries, IWD has the equivalent status of Mother's Day where children give flowers and small gifts to their mothers and grandmothers as a sign of respect, appreciation and love. You can find more history at http://www.internationalwomensday.com/about.
SAF - Floral Management wrote an article with tips to promote Women's Day and your business. Here are a few tips from SAF and Jacobson.
- Write a Blog.
- Post on social media and use promoted posts to reach consumers beyond your regular followers. #womensday
- Make a video.
- Send an email.
If you go to www.safnow.org/WomensDay they have provided all sorts of marketing tools and advice to help members boost sales!
Produce News suggests some themes to follow when marketing for Women's Day.
- Honor: Let's bring back the art of honoring someone on Women's Day. You are free to honor your teachers, mentors, colleagues, and even your siblings or children.
- Respect: It is a day to think about those women you respect.
Encouraging your consumers to show honor and respect with flowers and small gifts on March 8th, will create a positive feeling. Produce News also gives a great tip in their article: "You can even encourage shoppers to buy bunches of flowers and hand out stems over the course of the day. A single rose can speak volumes."
There are many sources to help you market for Women's Day. The three we have mentioned in this article are just a few of them. Don't forget about the women in your life on March 8th and every other day!
Sources:
International Women's Day - http://www.internationalwomensday.com
The Society of American Florists (SAF) - Floral Management, Feb. 2015 Edition - for the full article visit www.safnow.org or read in the February Edition pg. 10
Produce News - for full article visit http://www.producenews.com click on current edition or read the newspaper - February 9-23, 2015 pg. 71-72