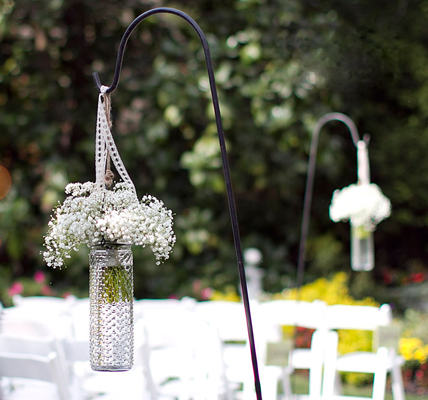 2013 has clearly proven that if you hold onto something long enough, it will come back into vogue. Containers for this year certainly prove that out and every indication is that this momentum will carry strongly into the Christmas selling season.
Bottles of all shapes and sizes are surging in popularity. The more vintage looking, the better. Many designers are using these in both matched and unmatched vignettes, for centerpieces and assorted table and display accents. The end consumer has the opportunity to take advantage of the versatility of these items by either scattering them throughout their household or using them in a concentrated fashion in a "tablescape". These bottles also lend themselves very nicely as single stem display vessels.
Mason jars are back and not necessarily for preserving food products. Sales of mason jars for fresh flower arrangements have skyrocketed this year. These containers are particularly popular in creating country type arrangements that nicely accent the home, particularly the kitchen.
Hobnail vases in 6, 8 and 10" heights may actually lead the way for sales the rest of this year. Providing an older, nostalgic look, the hobnail pattern was actually introduced by the Fenton Glass Company nearly 80 years ago. It has reemerged in popularity due in large part to the consumers insatiable appetite for all things of yesteryear. Although clear vases are leading the way in this style, white and cobalt are gaining ground, with clear and white likely to be the frontrunners for this holiday selling season.
The natural look will continue to be hot this season. Containers covered in birch are and will continue to be extremely popular. Also, adding birch wrap to glass, plastic, tin and ceramic containers instantly creates a look and feel of a back to nature item. Birch products are now available in both sheets and rolls, which make it very easy to convert virtually any flower holder or pot into an all natural look in no time. Along those same lines, sales of burlap in all shapes and dimensions are growing at a rapid rate. Like the birch, this fabric is used to create an instant retro rustic or natural look with any container that it is used with.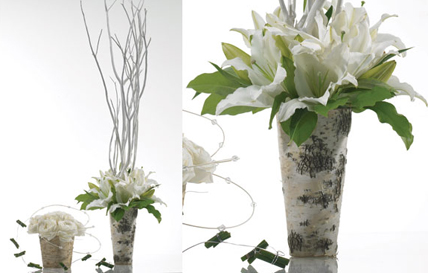 Design bowls and dishes may give way this year to planters which are made of resin, but in every way resemble slate. Priced reasonably, these items convey a much richer look than their basic plastic counterparts. Although these now come in various shapes and sizes, for the holidays, the shorter "long and low" type containers will be a big hit for holiday parties.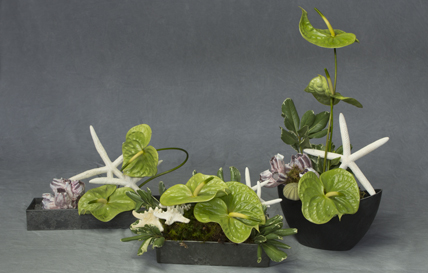 This holiday season is certainly shaping up to have a "Back to the Future" feel.
Shop For: