12/12/16
As vendors at the Boston Flower Exchange prepare to vacate the longstanding South End facility by the end of the year, one has found refuge in the exchange's next-door neighbor. Wholesale fresh-cut flower and plant business Quinlan-Wasserman Inc. is relocating to the adjacent Jacobson Floral Supply early next year. Jacobson's, a wholesale floral supply company that sells hard goods and nonperishables, is reconfiguring its 30,000-square-foot warehouse to create a 7,500-square­foot showroom space for Quinlan-Wassmerman, which has operated in the Flower Exchange for 35 years.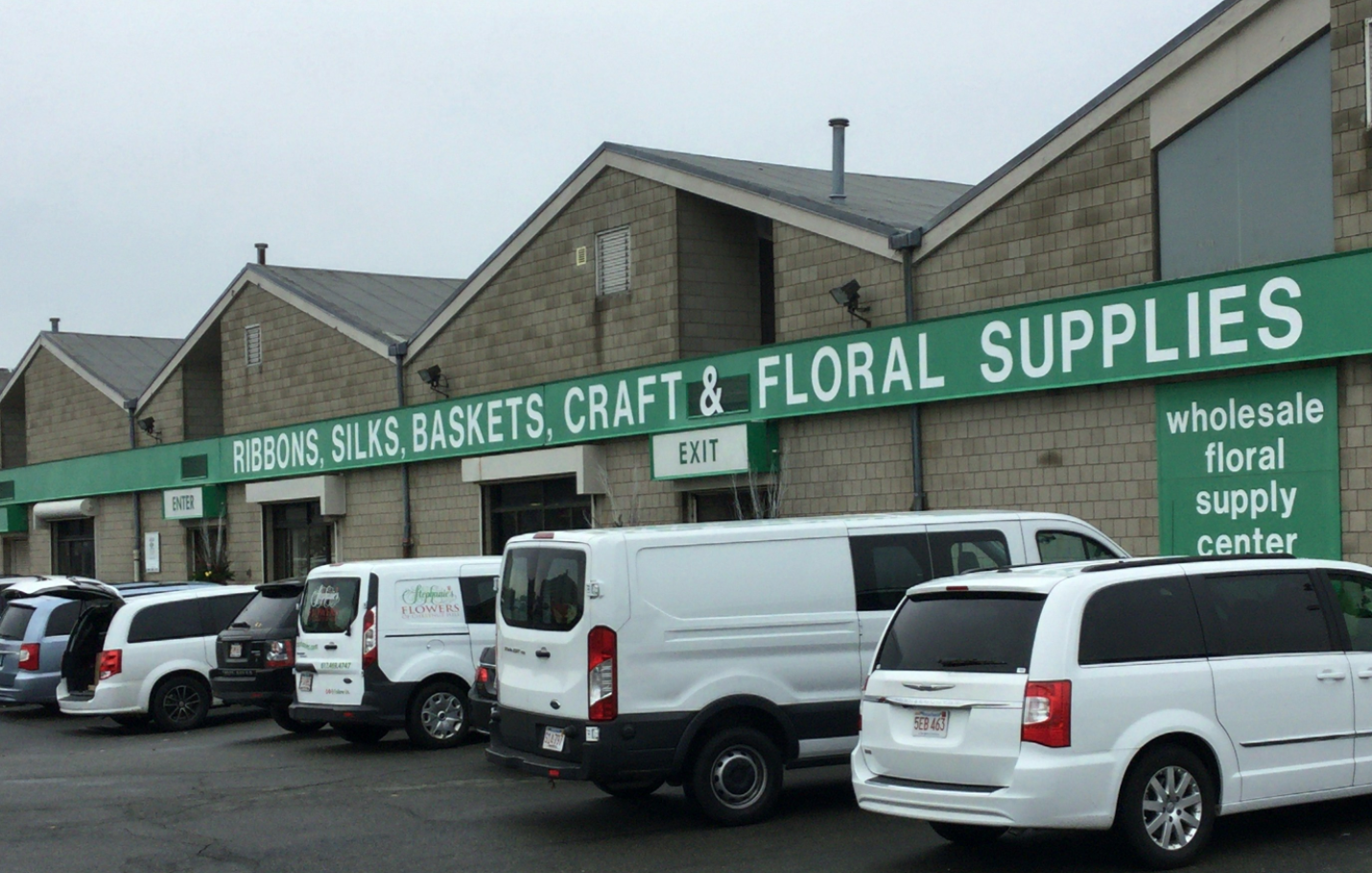 Jacobson's has operated at 500 Albany St. since 1970 and bills itself as the largest floral hard goods supplier importer and distributor in New England. Its warehouse is separated from the Flower Exchange's 540 Albany St. property by a short driveway. "Typically (customers) go next door and get fresh-cut plants and come over to our location and get supplies," said Nick Fronduto, chief operating officer of Jacobson Floral Supply. "They were very disturbed a year ago when they heard the building was changing hands. We, in anticipation of that, thought about what we could do to take our facility and replicate, on a very minor scale, what happened next door in terms of providing our customers everything under one roof." The Flower Exchange site sits on 5.6 acres and was acquired by real-estate development firm The Abbey Group earlier this year. Abbey Group is planning a large office complex on the Flower Exchange site, and told the property's 13 vendors they would have until the end of 2016 to move out. Bill Jacobson, president of Jacobson Floral Supply, said he approached Quinlan-Wasserman after he learned the fate of the Flower Exchange building. Jacobson said that the combination of Quinlan-Wasserman with Jacobson Floral Supply will create "a one-stop shopping experience for flowers, plants and floral supplies." "When the reality of the situation came through, we developed a model that we felt would be able to satisfy the needs of our existing customer base that actually come to our facility," Jacobson said. For Kevin Quinlan, co-owner of Quinlan-Wasserman Inc., the move was a "no brainer." "To have the same Quinlan-Wasserman quality and value, basically at the same location that it has been at for 35 years - our customers are very happy about it," Quinlan said.
The move will also give Quinlan-Wasserman access to outside space, which will allow it to expand the product line it sells to urban landscapers, Quinlan said. Many of those landscapers now source product from the western suburbs, he said. "It's timely and not very cost effective for them to send a crew to pick up product in the Metro West area," Quinlan said. "Now we're going to be able, with the Jacobsons allowing us to have outside space, we're able to bring in product for them." Quinlan-Wasserman will set up shop in the Jacobson Floral Supply warehouse by Jan. 30, in time to prepare for the Valentine's Day holiday. The wholesaler employs 20 full-time workers now, and Quinlan said he's aiming to hire another 10 by the end of 2017. Of course, Quinlan-Wasserman is just one of multiple vendors losing their spots in the Flower Exchange building come year-end. Other sellers have expressed interest in locating in Jacobson Floral Supply space, but the 30,000-square-foot warehouse doesn't have room to house additional sellers. "We would have loved to have everybody here ... but the challenge was how much space can we really give up without affecting who we are as a company," Fronduto said. "Each successive vendor we brought in would mean further shrinking our footprint, and then we would get to the point of being no longer where we are now." Jacobson stressed his commitment to the South End and its network of floral and craft-related businesses. He's hoping to see the model he's creating with Quinlan-Wasserman work. "Would I like to see this grow if we had the space? Absolutely," Jacobson said. "But our space is very very limited. And I do have interest, if at some point we gained additional space in one way or another, from people within the industry. That really is my goal. But I didn't want to dilute it to the point of too many people; then we wouldn't be able to provide the level of service to our customers."
Catherine Carlock
Real Estate Editor
Boston Business Journal
Source: http://www.bizjournals.com/boston/news/2016/12/11/as-boston-flower-exchange-vendors-look-for-new.html